Kidding Around Family Yoga
This class is taught by: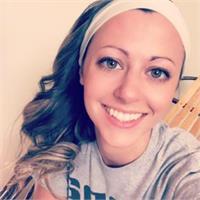 Angela DeMichele is a certified Kidding Around Yoga (KAY) teacher. She focuses on instructing yoga to children and their families. Her goal is to teach the skill of mindfulness that children can readily use to create a positive outlook. Angela graduated from Miami University with a Bachelor of Science degree in Social Work. For the past 5 years she has been working as a Licensed Social Worker and Early Childhood Mental Health Consultant in the Tri-County area. Angela is finishing up her Master of Science degree at Capella University for Early Childhood Education. She is also the Owner and Operator of Snap Fitness Madison. Angela has been provided the opportunity to combine her passion for children, community service and fitness.
Join us for a fun Family Yoga class at 12 p.m. on Saturday, June 9th at Branches of Wellness! Spend an hour with us and your little ones having a blast through dancing, stretching, breathing, & creating mindfulness through traditional yoga practices with a kidtastic spin! There will be a lot of smiles, laughter, & fun.
No yoga experience is necessary. Kids ages 4+ are welcome. $13 per family.
Bring water to drink in a non-spill container and mats if you wish. Community mats will also be available.