E.W.E. - Energy Workers Etiquette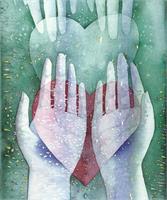 Have you ever been at a loss for words with your client?
Ever wondered what to say or how to say it?
Or worse, have you ever said the thing you wish you hadn't?
The goals of this workshop are:
Provide space for self reflection on the ethical structures of your practice
Practice the hard conversations about energy work in a safe space
Review ethics for working with clients
Join Lisa Fleming and Caryl Church for this two hour workshop.
Cost is $35
Upcoming classes:
Sign Up

Sun

Jan 27 12:00 pm - 2:00 pm

with

Lisa

Fleming