Reiki Certification Class - Level Three Master
This class is taught by:
Erin is the Branches of Wellness' Program Director/Owner. She is a gifted, compassionate, and nurturing yoga instructor and energy worker. Through her classes and practices, Erin encourages people to embrace themselves where they are today, move at their own pace down their chosen path, and smile while they discover their wonderfulness and potential. Erin was led to yoga and Reiki in the early 2000s, as they were her path to healing from systemic and discoid lupus erythmetosis. In 2006, she received her Master level Reiki certification from Carol J. Spears, and went on to receive her 200-Hour Yoga Teacher certification from T.R.Y. 4 Life in 2008. She is also registered with Yoga Alliance. Her teaching style has been influenced by Shiva Rea, Jennifer Kries, Pema Chodron, Thich Nhat Hanh, and Spirit, to name a few. Presently, she is a yoga instructor, Usui Reiki Master and practitioner, energy worker, and dance educator. She believes that moving energy will initiate and promote healing, balance and joy whether it is through yoga, dance, Reiki, meditation, shamanistic healing, and/ or prayer. "As we practice listening to our body's voice and where it tells us to go or stay, we reestablish trust between the mind and body, laying the foundation for our own unique path to healing." Since receiving her certifications, Erin has taught many different styles yoga and dance in the Lake County area at the Fairport Dance Academy, Branches of Wellness, the Fairport Senior Center, and local school districts. She also shares the amazing healing art of Reiki through in-depth yearly Reiki trainings. To meet the curiosity of the ever-growing wellness community, Erin presents educational discussions on yoga and Reiki at Lake Erie College and local health and wellness events. "We are all in the same boat...Me, You and Everyone Else. We are not sinking if we all believe we are afloat. Let's float. "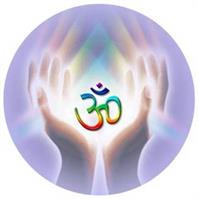 REIKI THIRD DEGREE
MASTER CLASS
INSTRUCTORS: ERIN HILL & LYNDSEY STROPKEY
DATES: SATURDAY JANUARY 19th & SUNDAY JANUARY 20th
TIME: 9:00am-6:00pm both days
COST: $400 TOTAL- $50 registration fee due by JANUARY 7th and $350 due by first class. You may pay the entire amount at time of registration if you wish.
*We accept cash, credit cards, and checks made payable to Branches of Wellness. Online registration and payment accepted.
PREREQUISITES: REIKI LEVELS I & II FROM A CERTIFIED REIKI MASTER AT LEAST 3 TO 6 MONTHS PRIOR TO THIS CLASS
In this level, students will receive attunements to the Master level energy, briefly review Reiki Level II techniques, and learn two sacred master Reiki symbols that will allow them to attune others. Attunements may be passed to anyone who will honor and respect the art and science of Reiki, and are greatly beneficial to those in need of extra Reiki support.
Meridian line work, karmic tie releasing techniques, and crystal gridding will be taught, as well as other advanced Reiki practices and exercises. Students will not only learn how to pass attunements, but will also go over the basics on how to teach a Reiki class, should they decide to do so.
What to Bring:
-A bagged lunch/snacks/drinks. There is a small refrigerator, but no microwave.
-An object that is special to you in some way- i.e. picture, jewelry, rocks, stuffed animals, etc…it can be the same object that you used for levels I and II.
-A notebook
-A pen & a purple pen or marker, etc.
-A picture of a loved one to whom you will send healing. You may want to ask their permission ahead of time.
-You may want to bring your own crystals, but it is not required. If you do want to bring your own, you will need 8 crystals total: One crystal should be longer with an end coming to a point or points (more wand-like).
- A yoga mat if you have one. The day includes a morning yoga class at 10am.
How to Prep for Class: Review Level I and II Reiki materials to the best of your ability (no pressure), practice meditating, record any interesting dreams/feelings (gut reactions), and the night before class avoid alcohol, excessive caffeine, and red meat, eating as healthily as possible. GET LOTS OF REST!
Upcoming classes: