Lyndsey Stropkey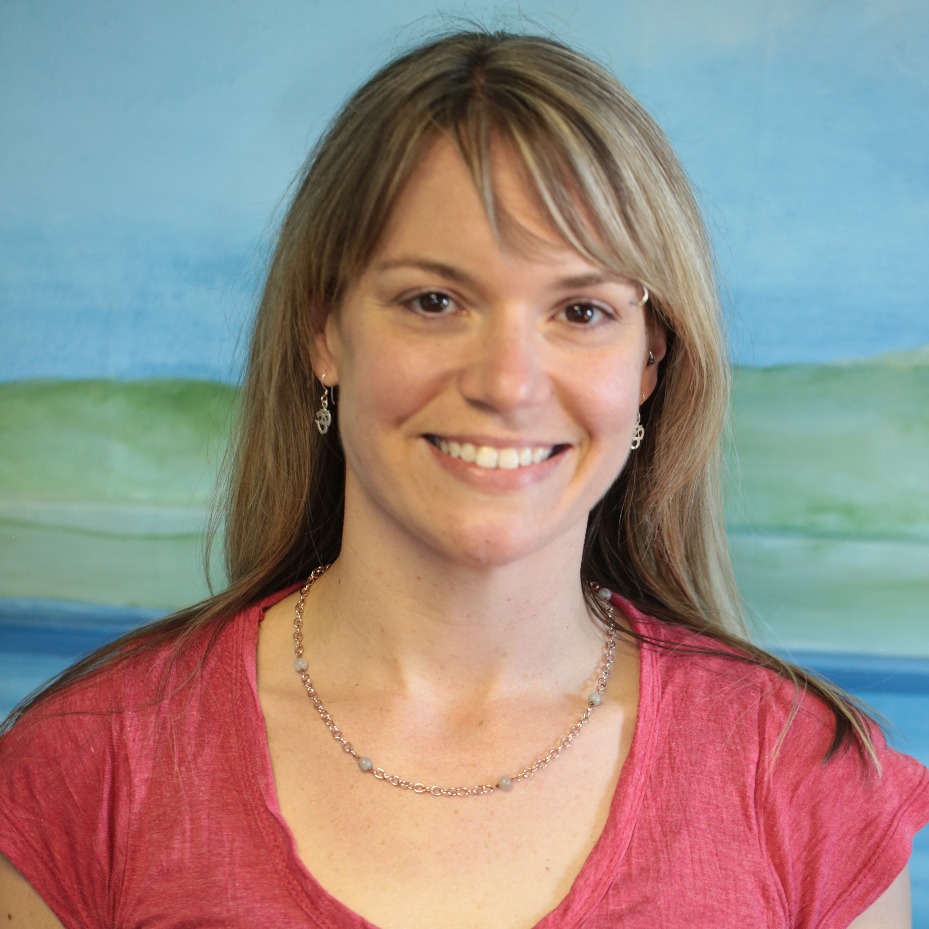 Lyndsey unknowingly stumbled into her life's work in the year 2000, when she took her first yoga class at the Shree Muktananda Ashram. She came into the practice seeking knowledge and physical health and found a world of emotional and spiritual healing as well. From there, she continued her practice at home, studying independently, and eventually began taking vinyasa flow classes at a local gym. Though she loved the physical movement, she always found herself wanting to know more about ALL the aspects of yoga aside from the postures. What about philosophy, breathing, chanting, meditation and MORE relaxation?! She found it all in the Kripalu tradition, and in 2008, Lyndsey attended a month long immersion at the Kripalu Center, where she received her 200- hour Kripalu Yoga teacher certification. She returned to Kripalu later that year to get certified to teach Yoga Dance- a practice that combines her love of music, yoga, and dance. In 2009, she obtained her basic certification as a practitioner of Thai Yoga Massage of the Tao Mountain lineage. That same year, she took her first degree Reiki class and became a certified Pilates instructor through the National Exercise Teacher's Association. In 2010, Lyndsey completed her Master level of Usui Reiki training with Erin Hill and became her apprentice. She began co-teaching Reiki trainings and passing attunements with Erin in 2014. She returned to The Studio Cleveland and completed intermediate Thai massage training in 2013. Lyndsey recently completed her 500- hour Kripalu Yoga teacher training, obtaining her 500- hour certificate in 2017. She teaches to all ages all around Lake County and the Cleveland area, including teaching patients and employees of the Cleveland Clinic. She particularly enjoys teaching a variety of yoga styles to people who think they cannot do yoga. It is so gratifying watching people blossom and unfold as they come home to themselves and release imagined limitations. Lyndsey is a graduate of Hiram College with a BA in music. She helps to manage Branches of Wellness as well as offering classes, private sessions, and treatments there.
Lyndsey Stropkey instructs the following:
Need a midday yoga break? This class provides an opportunity to refresh, renew and re-energize your body, mind and spirit.




This is a Kripalu style yoga class that is open to students of all levels who want to slow down, stretch, and breathe. Combining asanas with pranayama (postures with breathing techniques) in this class, you will move through gentle sequences in order to free the flow of prana in the body and relieve tension. At times, we also experiment with restorative postures, mudras, mantra, meditation, and guided relaxation.




*This class is part of Yoga for Stress Relief and is no additional fee. If you would like to attend this class alone, you may make a love donation.

Pranayama is the 4th limb on the yogic path, and can be translated as "mastering, guiding, or expanding the life force". We will explore various pranayama (breathing) exercises and techniques that greatly benefit the body and mind in various ways. We will then explore different meditation techniques including but not limited to: simple seated, breath, mantra, walking, dynamic, mudra, and yoga nidra.




Vinyasa yoga is a practice of coordinating breath and movement while flowing from one posture to the next in a sequence. You will get warm, strengthen, stretch, and tone during vinyasa practice, and will move at a moderate to quick (yet still mindful) pace. This class is great for students who want to move, and may include more advanced offerings. Please practice self- care and opt out of any exercises that are not right for you!




In this class we will use a chair at times for stability and balance, as well as for those who may struggle to sit on the ground, or get up and down. We will also make use of other props such as blocks, blankets and straps, which will make your practice safer and sweeter. Props will help to teach your muscles to gently open and become more pliable. This class is suitable for all, including those with back and bone conditions. Be sure to make your instructor aware of any issues you are working with to ensure a beneficial practice




Vinyasa yoga is a practice of coordinating breath and movement while flowing from one posture to the next in a sequence. You will get warm, strengthen, stretch, and tone during this class, and will move at a moderate mindful pace to familiarize yourself with posture flows. This class is a great introduction for students who are newer to this style of yoga, but will cater to all levels. Learn to work with props and modifications of postures and gain a great foundation for more vigorous vinyasa!




Come and wake up with us!

AM yoga is open to all students who would like to start the day off with an energizing, rejuvenating yoga practice. Class styles may vary from week to week exploring hatha yoga, gentle flow, Tibetan yoga, breathwork, and meditation.